Cats, as those of us who live with them know, require a special touch for nail trimming, brushing or bathing. Our groomers have that special gentle touch and can, with great patience and care, remedy any cat having a "bad fur day/week/month to make feline grooming a breeze!
Feline Friendly Gold Certified: West Towne Veterinary Center is gold certified as a Cat-Friendly Practice. This can ensure that your kitty will get the best care.
Because we are veterinary-supervised, sedation or even having your cat groomed/shaved while under anesthesia for teeth cleaning can be arranged if needed. Just ask!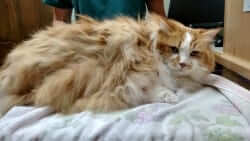 Before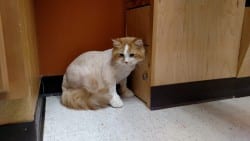 After