We have an array of medical instruments that aid us in diagnosing medical problems.
Our medical instruments help us visualize things that we may not be able to see clearly upon examination.
X-Ray: We have a powerful and safe X-ray machine and an automatic processor capable of taking X-ray images of pets as large as a Great Dane or as small as a gerbil quickly and easily! We routinely diagnose foreign body ingestion (toys, bones, coins!), heart problems, cancer metastasis, bone fractures, lung disorders, fluid buildup in the chest or abdomen or bladder stones.
Intraoral & digital photography: These tools are used to document and enhance understanding of complex oral diseases as well as skin masses etc.
We use various medical instruments during your pet's exam to ensure they are healthy from head to toe.
Ophthalmoscopes & Otoscopes: Basic tools used in all wellness exams.
Blood pressure plays an important role during surgical procedures.
Blood Pressure: We use the same equipment that is used in people (with much smaller cuffs!) to diagnose high and low blood pressure in pets especially cats and small dogs.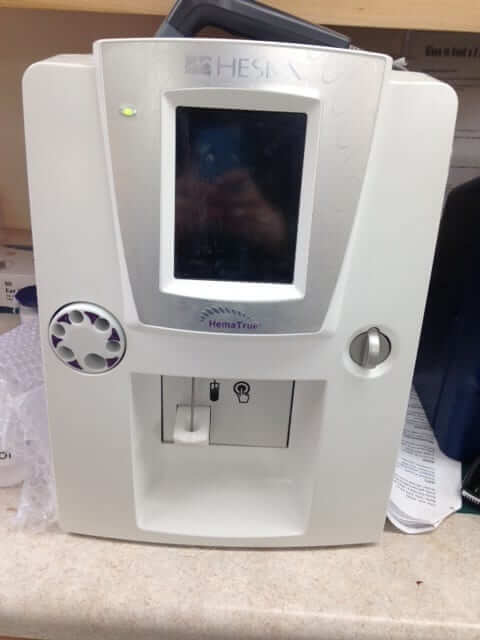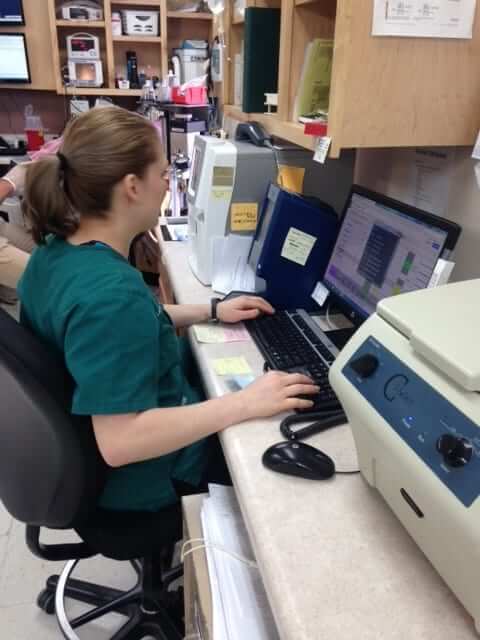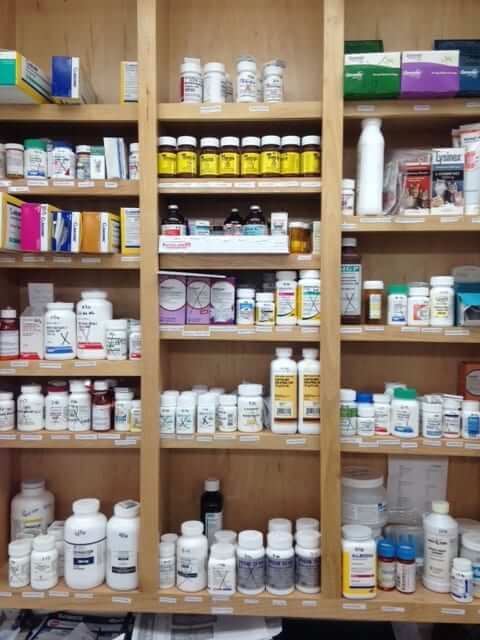 We have a complete state-of-the-art in-house laboratory at our disposal.
Having these laboratory services available at any time means we can diagnose medical problems in the clinic. Our state-of-the-art equipment includes:
A computer-based blood chemistry analyzer
A computerized impedance cell counter
3 microscopes
A large centrifuge (to spin down samples)
Processing equipment for blood, urine, and fecal analysis
Our lab is staffed with certified technicians who work closely with our doctors to ensure quality results.
This means that you can truly rely on the results we give you and because most tests are performed in-house. Turn around time is usually within 30 minutes or less in emergency situations.
Our fully-stocked pharmacy ensures that treatment can start promptly.
It is important that we start treatment as soon as we have a diagnosis to help your pets stay healthy. We, therefore, keep our pharmacy well-stocked with a wide variety of high-quality medications. Our Veterinarians and Technicians attend seminars each year to learn about the best medications, only choosing those that have the science to support their use. We want to make sure your pet is being treated with the highest quality products available!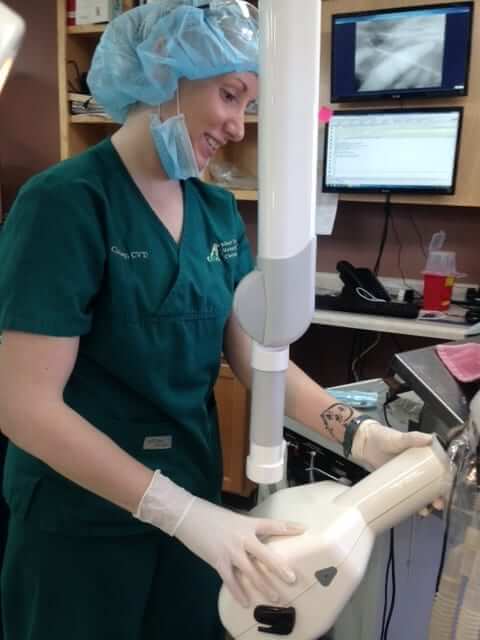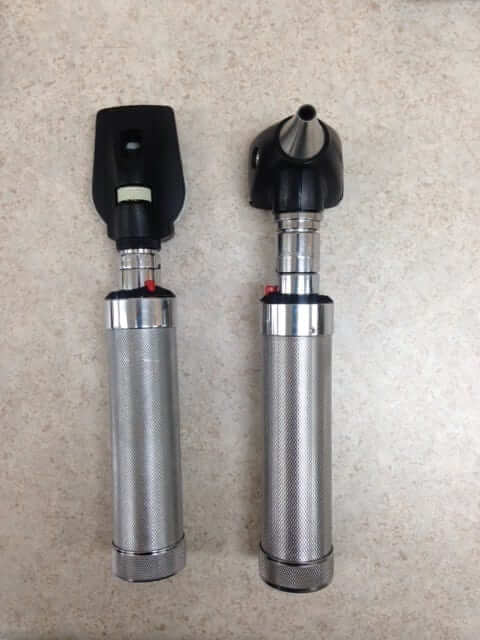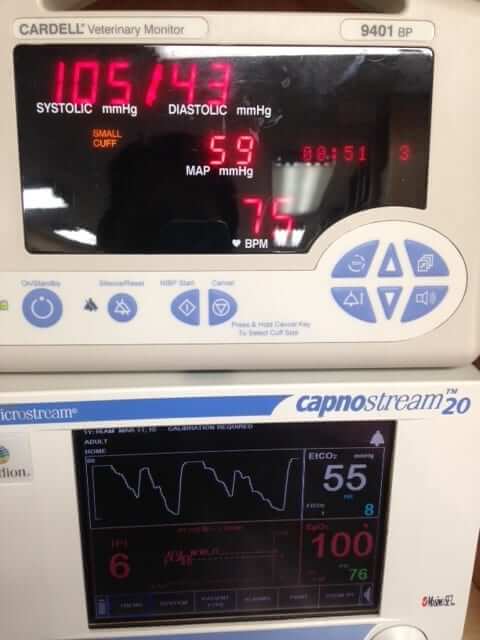 Advanced Diagnostic Procedures
If we are not able to diagnose your pet's medical problem with basic diagnostic tests, we have four special service diagnostic sources available to us. The first two are procedures performed by board-certified diagnosticians. Both use ultrasonography to image a pet's abdomen or chest to aid in providing a diagnosis.
Echocardiogram: Advanced diagnostic procedures can sometimes sound a little terrifying. An echocardiograph is a painless procedure that helps us determine the contractility and overall effectiveness of the heart. We gain much more information than could be gathered from an x-ray image that this has become the most effective way to diagnose heart problems in pets. Dr. Hattie Bortonowski is board certified in internal medicine and has a special interest in cardiology. She has been on staff at the University of Wisconsin School of Veterinary Medicine for the past years. Her expertise is extremely valuable in the delicate handling of the heart conditions that pets develop.
Ultrasound: Another advanced diagnostic procedure is an abdominal ultrasound is equally valuable in detecting masses, thickening of intestinal wall segments and in overall identifying and clarifying which organs we are seeing changes in the abdomen. Dr. Deb Darien will come to our clinic and perform an abdominal ultrasound. She is board certified as a veterinary radiologist. She will also provide a second opinion that can be quite helpful to our treatment plan.
Advanced Diagnostic Referrals: Our other two sources involve referral either to the Madison Veterinary Specialists at 608 274 7772 for endoscopic retrieval of gastric foreign bodies, abdominal ultrasound, ophthalmology or any specialist related surgery or the University of Wisconsin School of Veterinary Medicine at 608 263 7600 where they have specialized equipment far above community practices including MRI, Computed tomography (Cat scan), specialty diagnostics in ophthalmology and many other diagnostic modalities.